Description
The chemical compound Silicon Dioxide, also known as silica (from the Latin silex), is an oxide of silicon with the chemical formula SiO2. It has been known for its hardness since ancient times. Silica is most commonly found in nature as sand or quartz, as well as in the cell walls of diatoms.
Silica is manufactured in several forms including fused quartz, crystal, fumed silica (or pyrogenic silica), colloidal silica, silica gel, and aerogel.
Silica is used primarily in the production of glass for windows, drinking glasses, beverage bottles, and many other uses. The majority of optical fibers for telecommunications are also made from silica. It is a primary raw material for many whiteware ceramics such as earthenware, stoneware, porcelain, as well as industrial Portland cement.
Silica is a common additive in the production of foods, where it is used primarily as a flow agent in powdered foods, or to absorb water in hygroscopic applications. It is the primary component of diatomaceous earth which has many uses ranging from filtration to insect control. It is also the primary component of rice husk ash which is used, for example, in filtration and cement manufacturing.
Thin films of silica grown on silicon wafers via thermal oxidation methods can be quite beneficial in microelectronics, where they act as electric insulators with high chemical stability. In electrical applications, it can protect the silicon, store charge, block current, and even act as a controlled pathway to limit current flow.
A silica-based aerogel was used in the Stardust spacecraft to collect extraterrestrial particles. Silica is also used in the extraction of DNA and RNA due to its ability to bind to the nucleic acids under the presence of chaotropes. As hydrophobic silica it is used as a defoamer component. In hydrated form, it is used in toothpaste as a hard abrasive to remove tooth plaque.
In its capacity as a refractory, it is useful in fiber form as a high-temperature thermal protection fabric. In cosmetics, it is useful for its light-diffusing properties and natural absorbency. Colloidal silica is used as a wine and juice fining agent. In pharmaceutical products, silica aids powder flow when tablets are formed. It is also used as a thermal enhancement compound in ground source heat pump industry.
Specification
| | |
| --- | --- |
| Item | STANDARD |
| Appearance | White powder |
| Purity (SiO2, %) | >= 96 |
| Oil absorption (cm3/g) | 2.0~ 3.0 |
| Loss on drying (%) | 4.0~ 8.0 |
| Loss on ignition (%) | =<8.5 |
| BET (m2/g) | 170~ 240 |
| pH (10% solution) | 5.0~ 8.0 |
| Sodium sulfate (as Na2SO4, %) | =<1.0 |
| Arsenic (As) | =< 3mg/kg |
| Lead (Pb) | =< 5 mg/kg |
| Cadium (Cd) | =< 1 mg/kg |
| Mercury (Hg) | =< 1 mg/kg |
| Total heavy metals (as Pb) | =< 20 mg/kg |
| Total plate count | =<500cfu/g |
| Salmonella spp./ 10g | Negative |
| Escherichia coli/ 5g | Negative |
Certification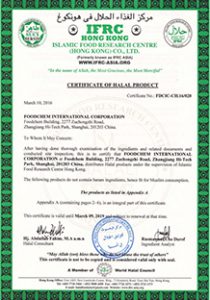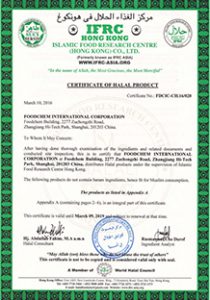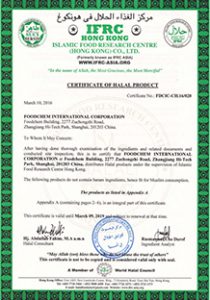 FAQ
1, What kinds of certificates can you offer?
Foodchem is an ISO2008 9001 certified company, as for Silicon Dioxide, we can offer HAPPC, KOSHER, HALAL Certificates, ect.
2, Is Foodchem a manufacturer or just a trading company?
Foodchem is both manufacturer and trading company, we are Silicon Dioxide distributor, at the same time, we are manufacturer of other products.
3, What is the Min Order Quantity of Silicon Dioxide?
Different products have different MOQ, for Silicon Dioxide, the MOQ is 500kg.
4, What is the price of Silicon Dioxide?
Foodchem is a famous supplier and manufacturer of Silicon Dioxide in China, and has been corporate with many Silicon Dioxide suppliers for several years, we can provide you with cost-effective Silicon Dioxide.
5, How long shall we wait for your reply?
We can guarantee to reply your inquiries of Silicon Dioxide in less than 24 hours in working days.
6, What kinds of transportation types can you provide?
Our main transportation methods include air transportation, land transportation and water transportation.
7, What kinds of payment terms can you accept?
The most commonly used payment terms are T/T, L/C, D/P, D/A, etc.
8, How long will I receive my good?
Foodchem has its own EDC warehouse in Shanghai, when your purchase order has been confirmed, inventory products will deliver within 1 week, other products delivery in 2 weeks.